Or how to telecommute without disappearing
This article belongs to the telecommuting and geographical independence series.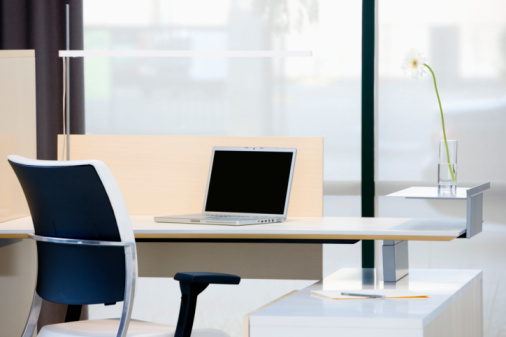 If there's an aspect of the digital revolution that I'm passionate about, is the possibility we have to be omnipresent through technology. Thanks to mobile computing and the drop in telecommunication costs, everyday there're fewer reasons to work in an unpleasant office, set in a particular location.
Surely, not all jobs can be performed remotely, but it's also true that most of the times your job is the result of a personal decision.
Regardless whether you decide to work from home, or go to the other side of world, the key is to create the feeling that you are still there in the office, just as available.
So, let's say that you decided to try this working remotely thing and you convinced your boss to let you do it. In order to virtualize yourself, you need to rely on certain technologies that you're already familiar with; but I want to invite you to explore the possibility of optimizing their use:
1. email
Is your e-mail ready for telecommuting?
1.1.Search
You'll soon discover that if no one's around to answer questions on previously discussed topics, your e-mail client will become your oracle. It shouldn't be more than a minute from the time you ask yourself "where did I read this before?" to the moment where you find the conversation in your email.
The best thing you can do to help your email find information is agreeing with your colleagues on a method to headline the messages. I use "Project- Subject", so an email about a feature error on the employee list for the client's XYZ project, would headline:
XYZ – Error on employee list
When it comes to searching for it, I'll just place XYZ on the search bar and I'll get all emails related with that project.
1.2. Consolidation
If your email accounts are all scattered, I suggest that you group them into one email system. All e-mail clients have this feature and you can even separate your personal and work emails in different files.
If you don't, you run the risk of misplacing all of those emails. And that's a mistake you can't afford outside the office.
1.3. Tags, filters and smart folders
If you group several email accounts and projects into one account, you need to find a way to make the inbox work for you.
Clients like Outlook and Apple Mail allow you to use intelligent rules that mark and file the messages according to its origin and destination. The most important rule is to separate personal from work mail. For this, you can create a rule that performs this job automatically.
This video explains how to do it with Gmail.
1.4. Conversations
If you have a very active inbox and are managing several projects at a time, it's very easy to lose track of an email exchange. Gmail and Apple Mail try to solve this issue by grouping the emails in conversations-emails that have the same headline (here's where those headlines become essential). But, did you know that Outlook can also organize your emails by conversations?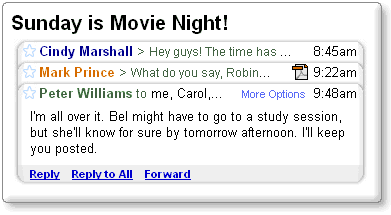 1.5. Working offline
Will you be online at all times, or will you be spending parts of your day offline? Up until recently, this was the differentiating element between using an email client such as Outlook and Apple Mail, and using an online email client such as Gmail. But, did you also know that you can use Gmail offline?
Remember: a minute lost in your email is an unused minute to work and/or live the life you want. 
—
2. Phone
With some writing skills, most pending issues can be solved by email. However, from time to time you need to touch base and notify your boss/client that he/she is in fact dealing with a human being.
And that's why we have a phone!
If you are living in the same country where you deliver your work, you can skip to the following point. But if your thing is to do accounting work by night and exploring the Azerbaijan caves by day, keep reading:
2.1. Calling
In case you decide to explore the world, a Voice IP (VoIP) solution is your best ally. Skype is the most popular one, but you can also use cheaper alternatives such as Localphone. Also, since August 2010, Google offers the possibility to make free phones calls within the United States and Canada directly from the Gmail interface.
All these systems employ multiple numbers to start your calls, but did you know that Skype allows you to set up a fixed number so that your contacts know that you're the one who's calling?
And that's for calling, but what happens if you want to offer the possibility of having them call you? "Don't call me, I'll call you" is not always an option.
Skype and Localphone offer the possibility of getting a phone number that will ring in your PC. As long as you have Skype or the VoIP client up and running and you're online. So, it's not that convenient.
2.2. Receiving calls
The cheapest solution is a mix of products, starting by a prepaid cellphone. In many countries there are low-cost operators such as Más Movil in Spain, Virgin Mobile in the U.S. and the U.K., Kiss Mobile in Australia, or Digi in Malaysia. These low-cost operators sacrifice the customer service (which isn't that great either in other providers) in exchange of incredible prices, both for calls and data, without any binding contracts. Most even allow to recharge the balance via Pay Pal.
When I'm off to a new country, I check PrepaidGSM to see which operators are available and what are the costs.
2.3. Call forwarding
The general idea is to sign up for an incoming number (Direct Inward Dialing, or DID) in the city or country in which your main job is, and redirect it to your prepaid cellphone.
Make sure that when you sign up for the service, you can voluntarily change the forwarding (depends on each country). Otherwise, you'll be stuck with only one destination number.
For this reason, my setting has an additional piece: I centralize all my calls with Google Voice and from there they are forwarded to whatever country I'm in.
Likewise, I also have a cellphone in my home country forwarded to my DID number. All my numbers lead to one place.
You can get a DID number at SendMyCall, TerraSIP, Skype, Localphone and Google Voice. Out of all of these, Localphone is the cheapest. Google Voice is free, but only works in the U.S. and Canada, for now.
—
3. Fax
Nowadays almost all companies use email as a means to communicate. However, few of them – the slower ones- and almost all government institutions are still slaves to fax machines.
Each day it gets harder to find a fax service that isn't too expensive. Between the printing and the calling, sending a couple of pages might cost over $5, plus the inconvenience of finding a phone center with a fax machine and a clerk that actually knows how to use it.
There are several services for sending faxes through the internet. Aside from offering the easiness of sending it without leaving your home, they are far cheaper.
I use FaxZERO, but there's also efax, faxitnice and faxvirtual to send AND receive faxes. Even if you're an intense fax sender, they offer a monthly flat-rate.
—
4. Internet access
None of this could work without internet access. But hiring your own phone line with ADSL many times requires for you to be a resident. So you might want to look into other alternatives:
4.1. Libraries and community centers
In the first world, and many parts of the third, libraries offer free access. Also, unlike hotels and hostels, libraries offer the ideal environment to work: silence and free internet.  What else can you ask for?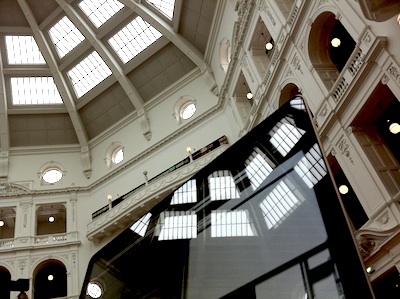 But if your job demands using the phone you can't be in the library.
4.2. Coffee shops
Regardless of your feelings towards coffee multinationals, chains like Starbucks offer free internet and several outlets. Just make sure to occasionally buy something (yes, I know that beats the point of free internet, but it's better than a phone center)
4.3. Coworking spaces
Coworking spaces are shared offices where you can rent a cubicle for a daily, weekly or monthly fee. It's much cheaper than renting an office or bleeding out from buying $6 lattes. You get internet, a place to receive calls and an office with people, in case you get nostalgic. What makes it really worth it is the inspiring experience of sharing a space with people that work in dissimilar things.
At the coworking wiki you can find if there's one near you. Also, the people from deskwanted offer a friendly search interface, for a fee.
4.4. Wi-fi
Normally, the low-cost operators that I recommend in the Phone section offer data services (google wireless data + country name). An USB modem or a compact router such as MiFi allow you to cover your basic internet needs at an affordable price. With that said, unless you sign up for a plan with several GB, don't try making a phone call through Skype. It'll be cheaper to make an international call.
—
Since you have these tools you can get to work. But now that you don't have a fixed schedule and you're out of the office, how do you manage to sit down and work with all this freedom? That's the theme for my next article.