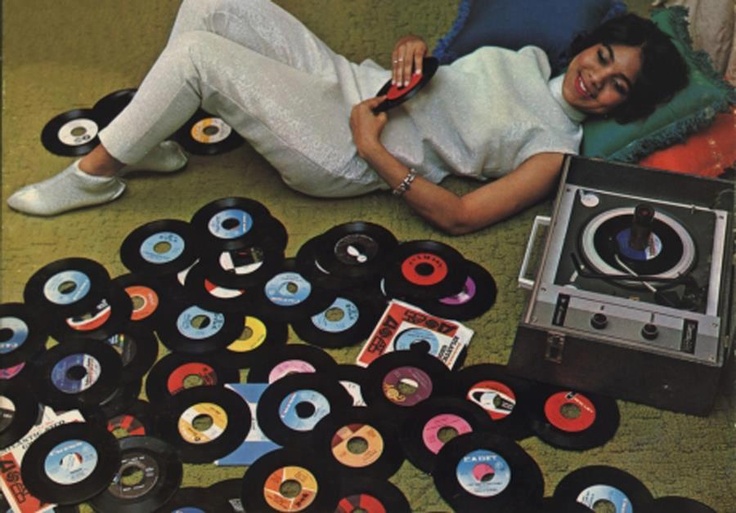 Do you have a lot of Untitled / Without Artist / Without Album songs?
All music players allow you to sort and catalog the songs, as long as you know the titles and names of the artists. But what happens when many of your songs are unidentified?
There are some tools out there like Tune Up and Jaikoz, but you have to pay for them.
So if you're looking for a free way to sort, catalog, tidy up and organize the music you've downloaded, the solution is Picard, a Free mp3 classifying application that relies on Musicbrainz, the second largest database of music on the internet (and the only free one).
To begin, click "add files" or "add folder". I recommend that you test with a folder with few songs.
(If you do not know where your songs are, you'll usually find them in the "Music" folder in your user directory, at the same level as "Documents")
Once you have added the files, click on "Lookup".
At the end of the analysis, you'll have a list on the right hand side with the found albums, each one with songs inside. If you are very lucky, all your songs will be identified. If you are like the rest of us, Picard will have identified only some of the songs.
Typically, these types of programs are very good identifying English Pop / Rock. So I use Salsa to test how good they are. In this case, I used a folder with twenty mp3 songs by Ismael Rivera and it only didn't recognize 6. Not bad.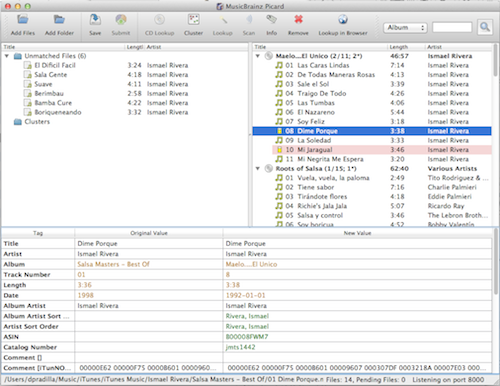 It is at this point that we can "help" Picard by dragging mp3 from the left to the correct album to the right (or in between albums on the right, you can also do that). Once you do, Picard will recognize the song and assign to it the correct data!
You can help Picard further by going to Options, Fingerprinting and activating Fingerprinting with AmpliFIND. This will allow you to use the "Scan" icon to identify songs by their sound pattern.

When you are finished, choose the album on the right and click on "Save". Then remove it from the list and continue working with the rest.
I recommend that you also download the plugin to download album art. To do so, visit the plugins page and download the latest version of Cover Art Downloader. Then, within the Picard options, go to the plugins section, click on "Install Plugin" and look for the coverart.py file in your downloads folder.