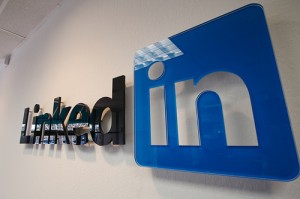 Hace unas semanas escribí sobre la importancia de tener un buen perfil de LinkedIn y cómo podías remozar el tuyo.
Días más tarde, busqué entre mis amistades y encontré tres perfiles que destacan por encima del promedio. Tanto así, que me motivaron a hacer un artículo de seguimiento y compartir contigo estos sumarios:
—
I'm focused on research & consulting on social capital, social networks, TICs for development, community organizing and public opinion formation.




I work to build a network of knowledge-sharing in all venues I transit, such as universities, social movements and the social web places.

I apply the lenses of social capital and networks of information to all my professional projects, adapting and adjusting to the different needs I face.
Iria resume en tres líneas en cuáles áreas específicas podría ser útil. Para obtener puntos extras, coloca la traducción al castellano inmediatamente después.
—
What matters is not what you know because you've read or your degrees. What really matters are the experiences that have shaped your view.

I have participated in many interesting projects about marketing, communication and strategic management. I have been privileged to work at companies of different sectors as chemical, communication, retail sales, consulting and training.

Let me share with you what I've learned over the years. I'd love you to join me to keep learning.
Luis asume de inmediato que está contigo en el mismo camino: aprender un poco más todos los días. Esa actitud de no sólo es trabajar, es aprender, muestra de inmediato lo mucho que gana una organización al tener a Luis a bordo.
—
"Stuff & Thoughts" or shall I say "Goods & Services". My business is obtaining the thing any business needs. Much more than a buyer. Procurement is no longer an Operational task; it has a life of its own, it's a core activity within any enterprise, Resource Management is vital for a healthy business and any Project must know from the get go, What, Where and When do we really need those key elements to achieve the established goals.

As a Procurement Specialist my job is to help with the design of solid and sound yet dynamic Procurement Plan, endorsed by the highest International standards. Getting to know any specialized market and adapting to its mainstream.
Freddy hace una poderosa declaración. Es imposible no percibir de inmediato su conocimiento y pasión por su área de trabajo.
—
Estos tres sumarios cumplen con esas reglas empíricas para un buen perfil de LinkedIn que establecí en el primer post de esta serie:
1. No menciona títulos universitarios.
2. Está escrito en primera persona.
3. Se puede leer y decir en menos de un minuto.
Gracias a eso, son también buenos ejemplos de ese mercadeo de 15 segundos del que he venido escribiendo.